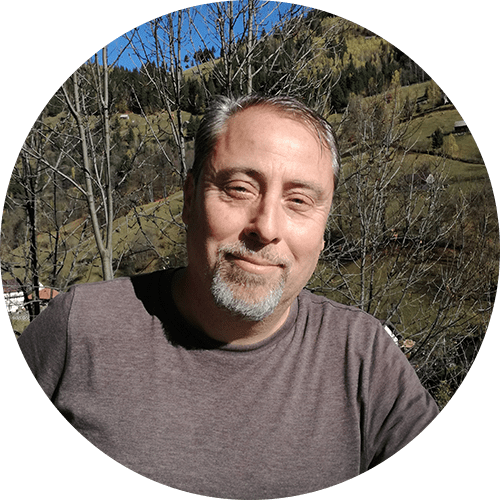 Meet


Nacho Anson

SPANISH GUIDE STORYTELLER
Nacho is a rumañol, meaning half Spanish, half Romanian. Originary from Zaragoza, Spain, where everybody's known as "maño", and adapted to Romania, he has become a "rumaño".
Nacho has worked in Spain for many years as a tour guide and as an incoming chief department in travel agencies. Currently he knows more about Romania than a local, and he is more than a guide, he is an entertainer. He will take you both on cultural and hiking tours.